Single Window Clearance Mechanism

Shooting Location1

Shooting Location2

Shooting Location3

Shooting Location4

Shooting Location5

Shooting Location6

Shooting Location7

Shooting Location8

Shooting Location9

Shooting Location10

Shooting Location11
India currently does not appear to be a film-friendly destination since the process of film shooting is highly complex with as many as 30 agencies involved in the process of granting approvals and permissions. The implementation of a single-window clearance mechanism would enable international as well as domestic film makers to seek permits for film shooting in a structured manner, Goa, Delhi, Gujarat, Rajasthan, Madhya Pradesh and Jammu & Kashmir are some of the states that have laid the foundation of a single-window clearance mechanism at the respective state-level. While these states have taken steps in the right direction, they can include additional measures to compete with international best practices eventually recognizing such state as a friendly destination for film production.The film industry receives support from the Government.
Single Window Clearance Mechanism
Nodel Officer for SWC Mechanisum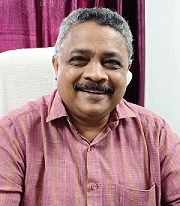 MANAGING DIRECTOR
Shri. K.V. ABDUL MALIK
Chalachitra Kalabhavan
Vazhuthacaud, Trivandrum 695014
Phone 2325325,2321586

About SWC Mechanism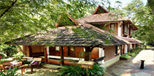 KSFDC has been designated by the Govt. of Kerala to operate a "Single Window Clearance Mechanism" for facilitating shootings of films in Kerala. KSFDC will make available shooting permits to the producers on prior application at all Government buildings, public spaces owned by Government/local bodies, premises of PSUs/autonomous bodies, education institutions, forests, dams, etc subject to the conditions stipulated by the departments and agencies.
For enquiries please contact Liaison Officer 9249287295.